Product Description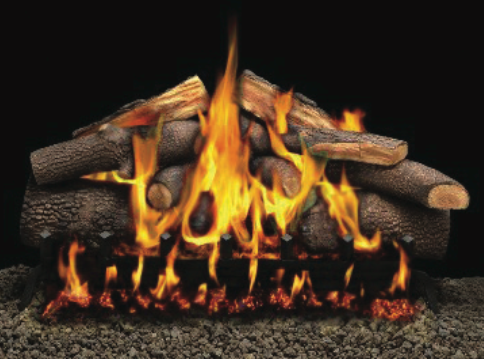 Empire Advantage Refractory Log Set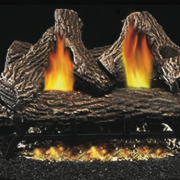 Empire Great Lakes Oak Refractory Log Set
Fireplace Extrodinair 4415 High Output Deluxe
Email to a friend
Description
The 4415 High Output (HO) brings you the best of home heating and style with its sleek, linear profile and impressive heat output. This model features 42,000 BTUs and is perfect for providing year round heat to living spaces up to 2,100 square feet. This "clean face" fireplace offers your choice of elegant trims and beautiful finishing options to complement your home's décor. The 4415 HO is a Deluxe model featuring the GreenSmart® Remote Control, Accent Lights and 180 CFM convection fan.
Specifications:
Heating Capacity: Up to 2,100 Sq. Ft.
BTU Input Per Hour: 21,672 (NG) 21,413 (LP) to 42,000 (NG/LP)
Steady State Efficiency: Up to 77.08% (NG), 77.39% (LP)
EnerGuide P4 Efficiency: 63.41% (NG), 64.14% (LP)
Glass Viewing Area: Ceramic Glass, 42 1/8″ x 13″, 544 Sq. In.