Whatever your design aesthetic or style, you'll find the perfect modern fireplace with European Home
European Home offers a complete line of contemporary indoor and outdoor gas and wood fireplaces.  We've got you covered: from linear to vertical, from suspended to see-through. All our products focus on clean lines, cutting edge technology and high-quality materials. Buy our most popular models through American Heritage Fireplace to incorporate into your hearth project, today.  All vented European Home and Element4 gas fireplaces are ANSI and CSA approved for use in the US and Canada. All vent-free European Home fireplaces are ANSI approved for use in most US cities and states. Check your local code in your area.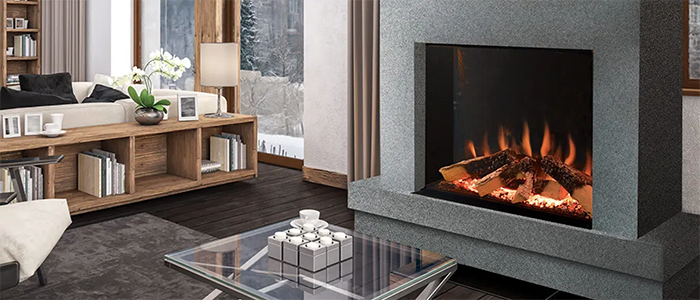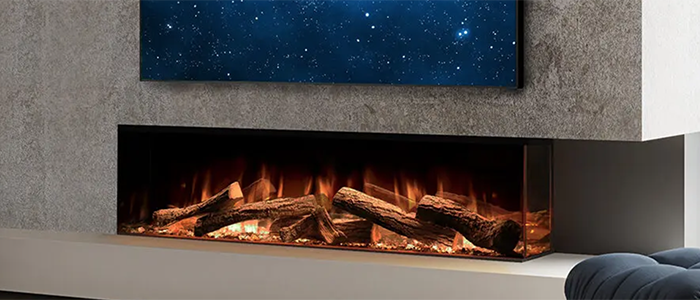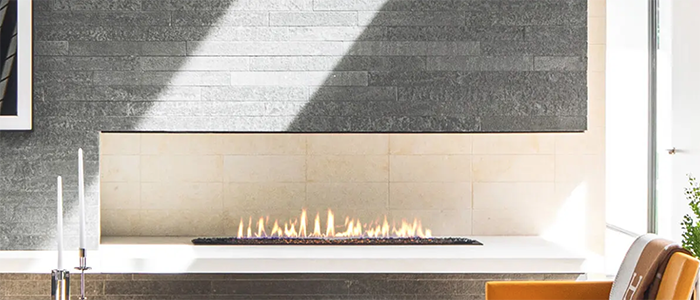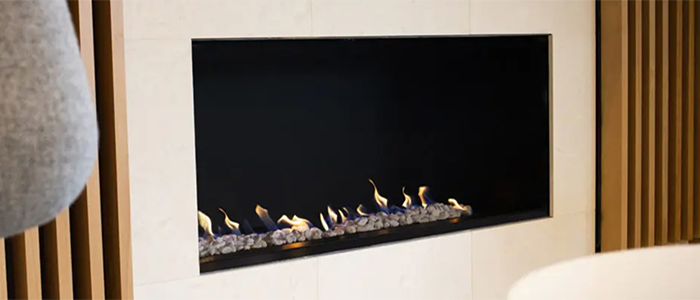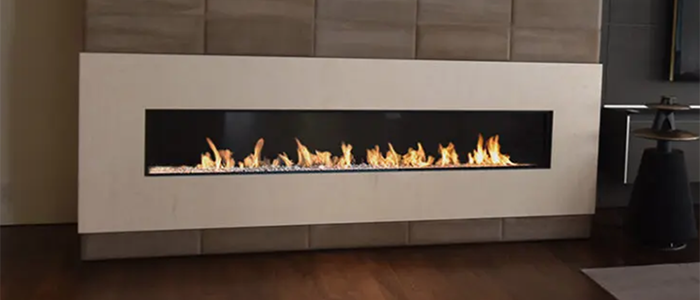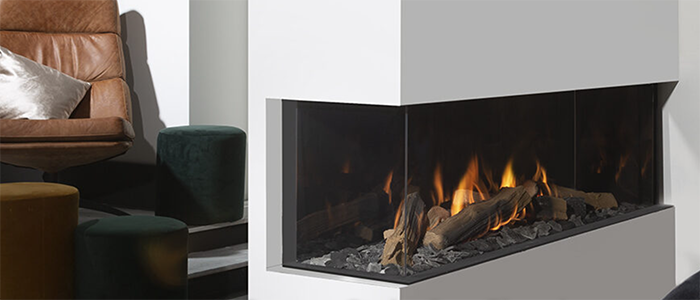 Our Most Popular Models Available at American Heritage Fireplace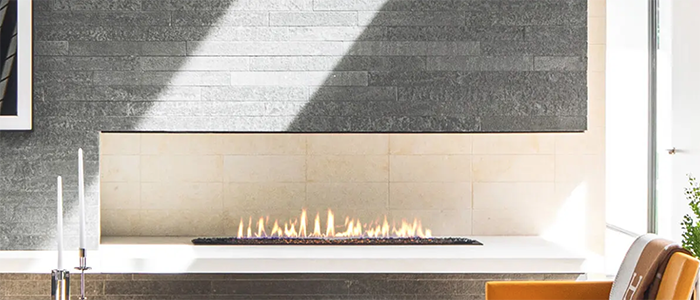 The G Series linear NG burner – dual listed, vented and vent free. Looking for a custom design? The G Series linear gas burner provides you with a simple way to achieve the look of a custom fireplace but with the simplicity of an approved dual listed vented and vent free NG burner. This burner is used in an existing fireplace or in custom built fireplaces. G Series burners are available in 3 sizes as drop in burners and in 3 sizes with the optional cover (as seen the Accessories tab below). The optional cover is useful for floor level installation as it hides away the controls and burner parts to give a clean, modern look.
---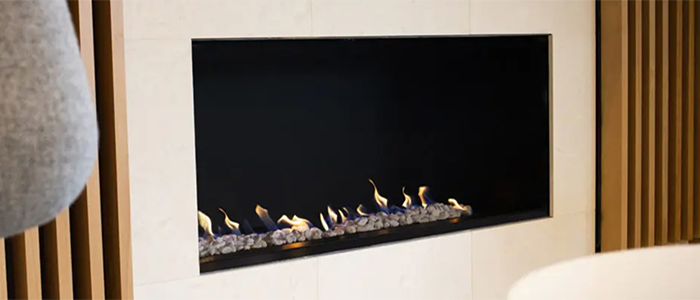 This ventless gas contemporary fireplace features a modern, trimless, open front style and is designed with European simplicity in mind. With zero clearance with vent-free technology you have multiple benefits including ease of installation as well as greater flexibility in fireplace location all while delivering fuel efficiency ratings near 99%. All H Series fireplaces feature high-quality fire media, which sits directly in the flames and covers the burner. Choose between multiple colors of fire glass or Carrara pebbles.
The H Series modern linear gas fireplace is available in three lengths: 42″, 60″, and 72″.
---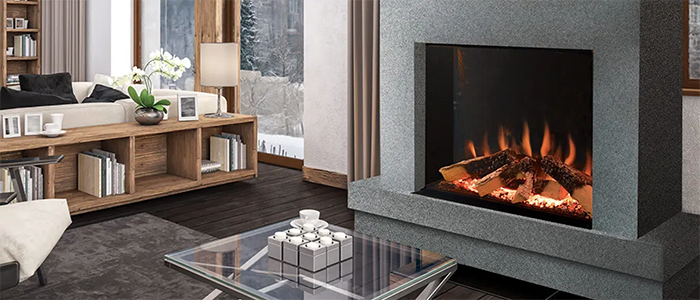 The Electric, Single-Sided, Tyrell's large size, 23 1/4" high by 31 1/2" wide, gives the look of a standard-sized fireplace. But it has a little extra as this fireplace can be paired with an App and even Amazon Alexa. Featuring the latest varicolored LED technology, our Halo models come with a choice of 14 unique & vibrant flame displays to select from, giving users the opportunity to select their desired flame effect to suit the mood or occasion. By utilizing the e-smart app, you can also adjust temperature settings, turn your feature lighting off or on, and even choose the desired speed of your lighting effect all at the touch of a button.
---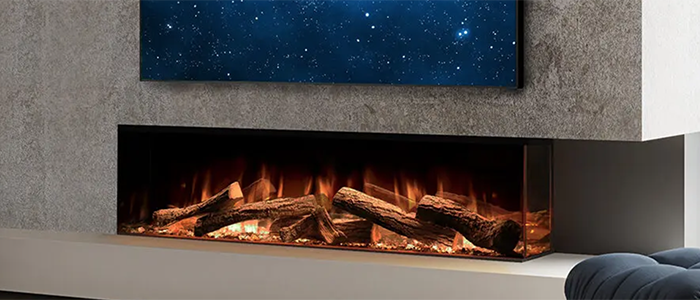 The Linnea Corner Style has a long and stunning viewable opening of 59 1/4" wide by 14 1/16" tall making it an impressive feature in any home, condo, or even business. Halo models come with a choice of 14 unique & vibrant flame displays to select from, giving users the opportunity to select their desired flame effect to suit the mood or occasion. The Halo range also incorporates a clear fuel bed design, allowing underbed illumination to complement the bespoke log set and stunning glass chipping decoration.
---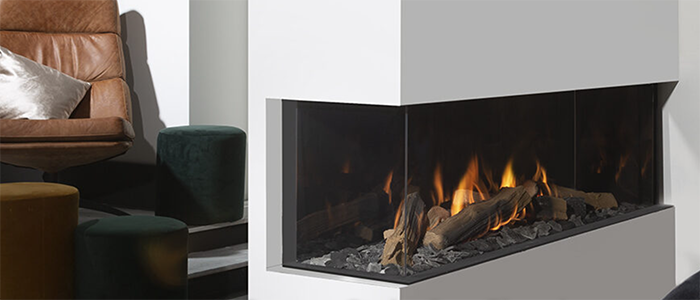 The Summum 140 C Corner Style is the only fireplace with four real flame burners and a bottom burner. This makes it optimally adaptable and also very attractive, even when burning with minimal flame. In addition, there are LED lights on the ends to give the appearance of glowing embers.
With four different settings, each of which creates different flame effects makes the Summum 140 is a versatile fireplace that easily adapts to the ambiance and the desired temperature.
The Summum 140 is produced by Element4 B.V., the award-winning fireplace manufacturer from the Netherlands, and is imported and distributed by European Home for installations in North America.
---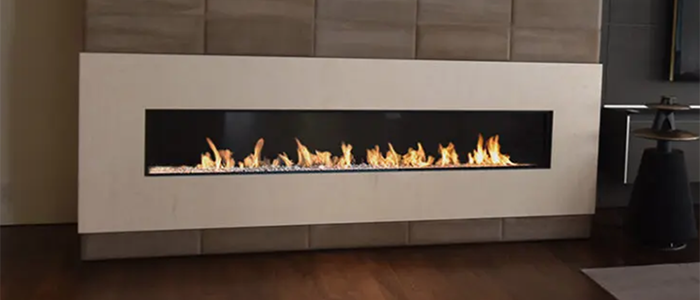 The Modore 240 is a dramatic 95″ (7′ 9″) wide linear, direct vent gas fireplace. Its sleek elegance and dramatic size provide a great focal point for substantial homes and commercial projects.
Element4 fireplaces feature unique Fire Media options, which sit directly in the flames. Choose between log set, fire glass, white Carrara pebbles, grey stones or our new Landscapes Series of pre-curated media mixes.  Scroll down to see them all.
So what sets this fireplace apart?  The Modore 240 comes features designer trim, improved tube-style burners, and the E-Save Control System which can save up to 45% on fuel consumption, making for a stylish and efficient fireplace.  Moreover, all Element4 fireplaces can be fitted for propane.
---