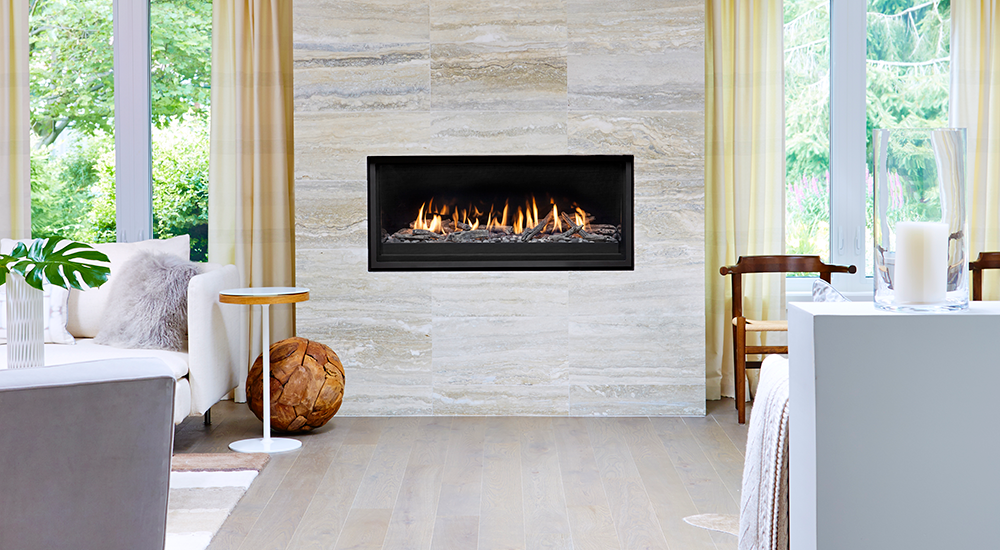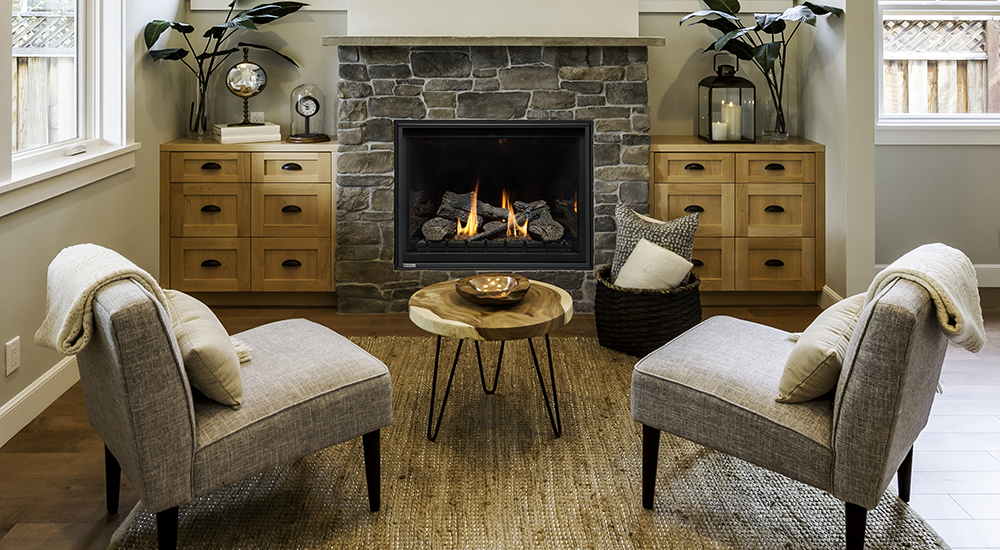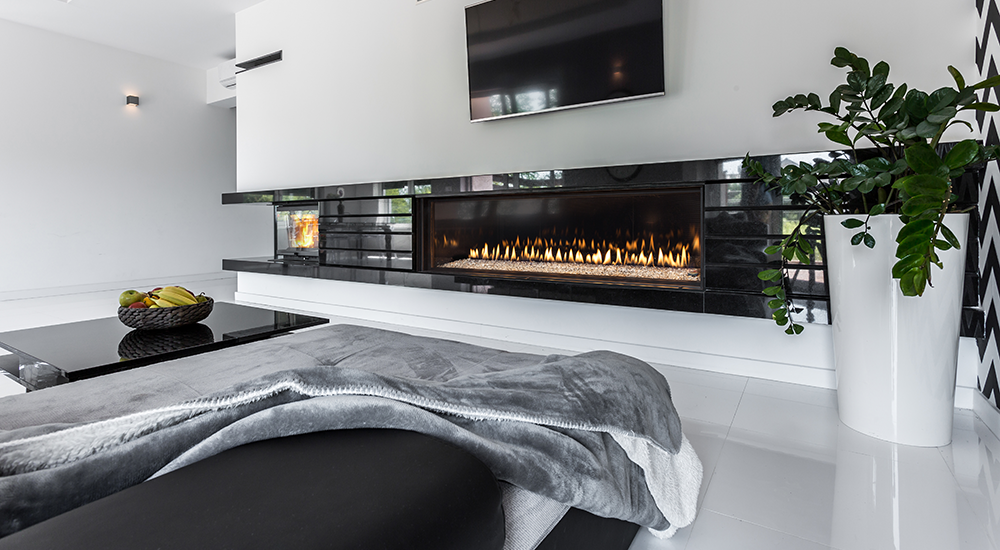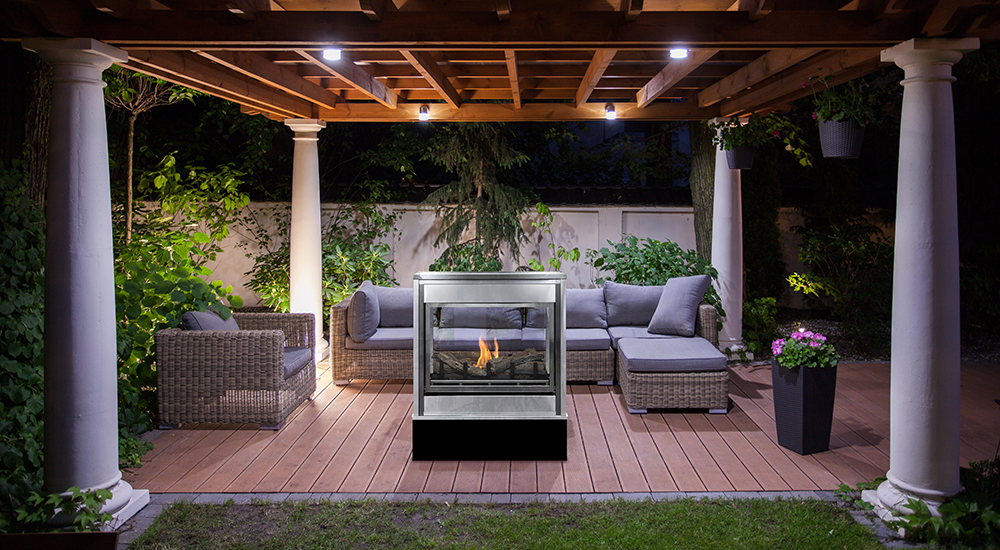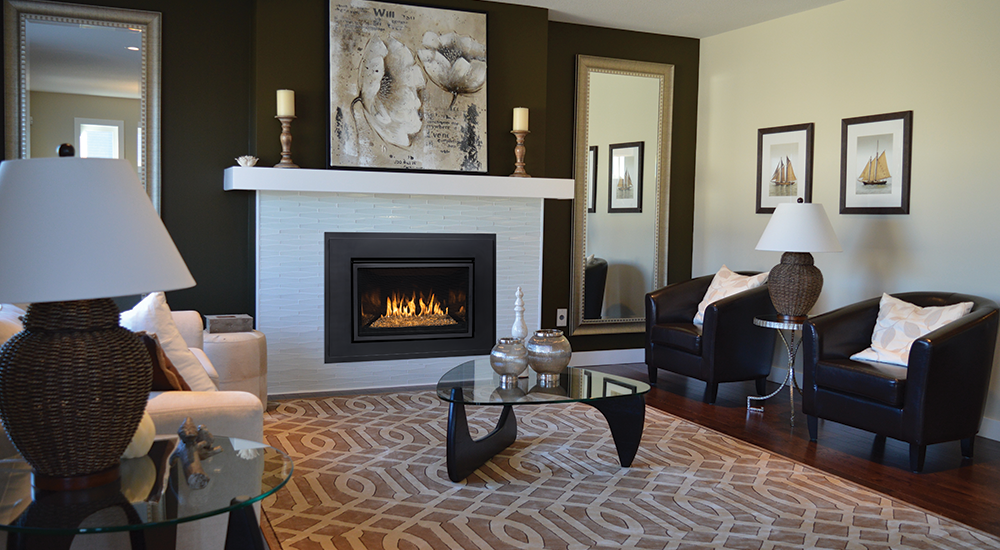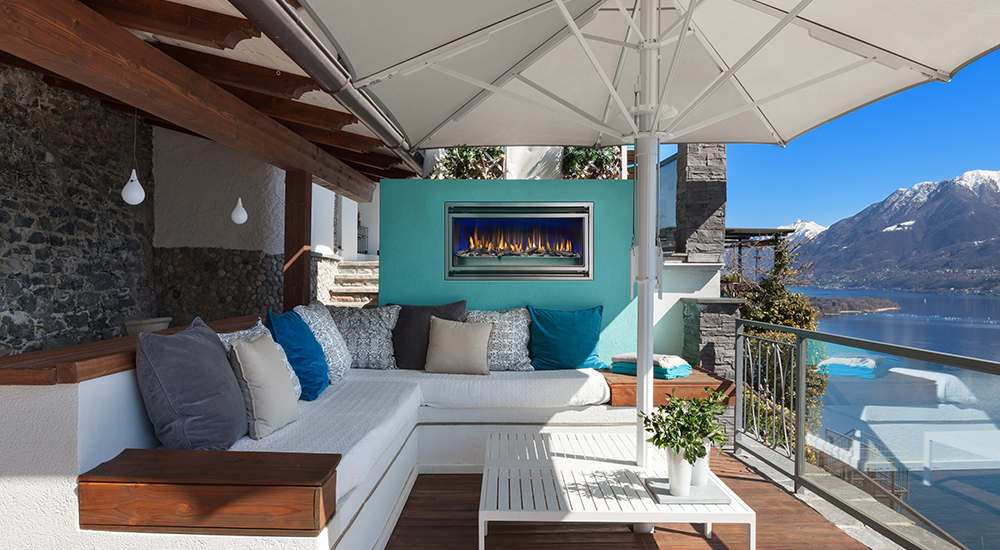 Inspired by architects, guided by builders, manufactured to perfection. Montigo fireplaces bring quality, beauty, and warmth to your environment. Montigo specializes in manufactured gas fireplaces for residential spaces. We also offer the largest selection of modern, linear gas fireplaces with an array of different options to create a fireplace that flickers with your style and taste.
Prodigy (PC620)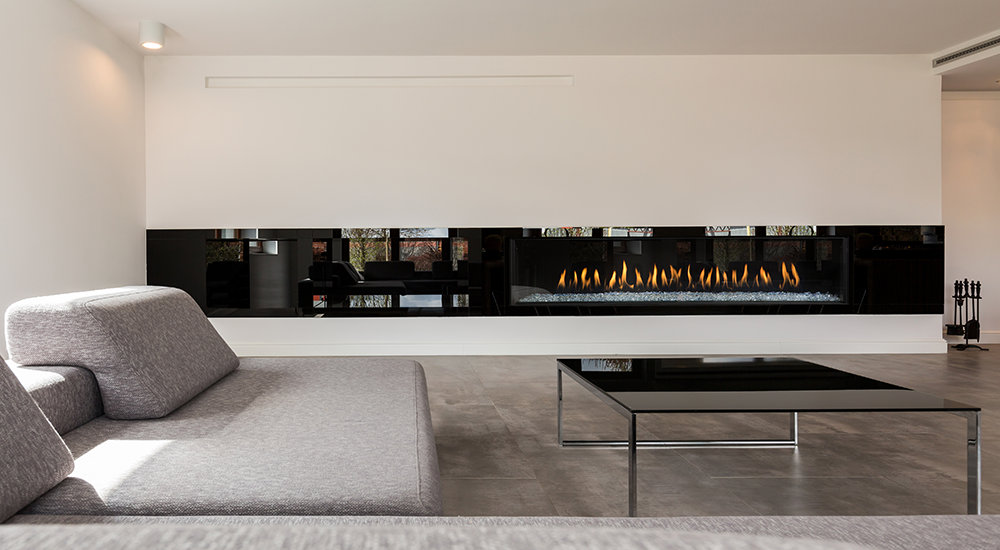 The Prodigy adds tranquility and warmth to your home. The linear burner produces a relaxing ribbon-like flame. Your desired media can completely cover the bed of the firebox, enhancing the ambience even when the fireplace is not in use. Prodigy fireplaces feature Montigo's patented COOL-Pack glass technology, which maintains operating temperatures below 170°F. A channel of cool air constantly flows between the two layers glass so that the fireplace is always safe to touch, and no fire obscuring safety screen is needed.
---
Distinction (D6315)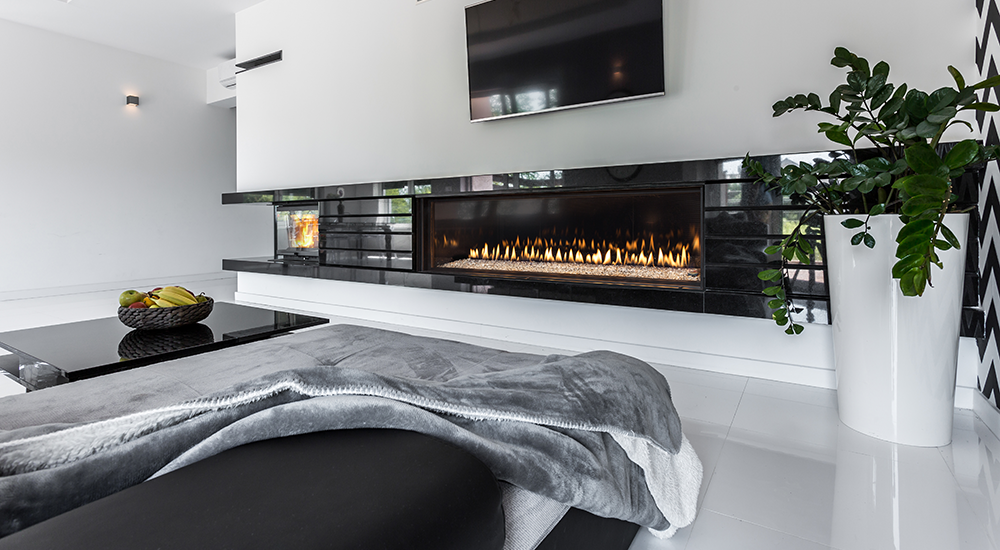 The Distinction offers a wide scope of luxury with a full 63 inches of viewing area. You won't have to sit close to the Distinction to feel the heat, as it features circulating fans to warm any space. Or enjoy a more gentle flame and heat with the 50% turndown. The unit also comes standard with reflective porcelain liners, multi-color LED uplighting, ceramic glass and a full function remote.
---
30FID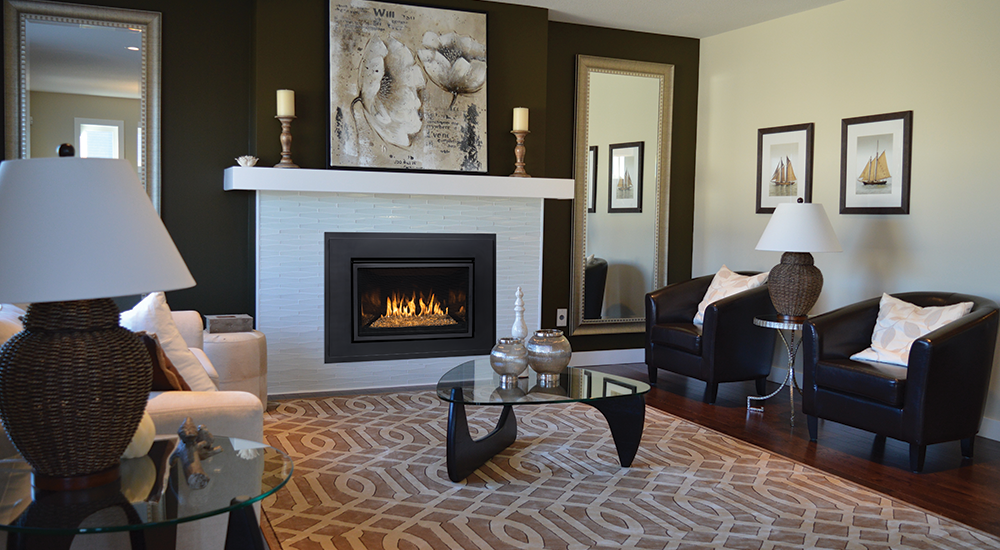 Designed for spaces that are traditional, contemporary, or somewhere in between. Choose your style, size and accessories to create your perfect fireplace insert. The traditional burner has been cast in ceramic to produce a realistic fire bed with glowing embers. With porcelain trim, the concealed ribbon burner provides an elegantly modern flame.
---
Mahana (PL42VO)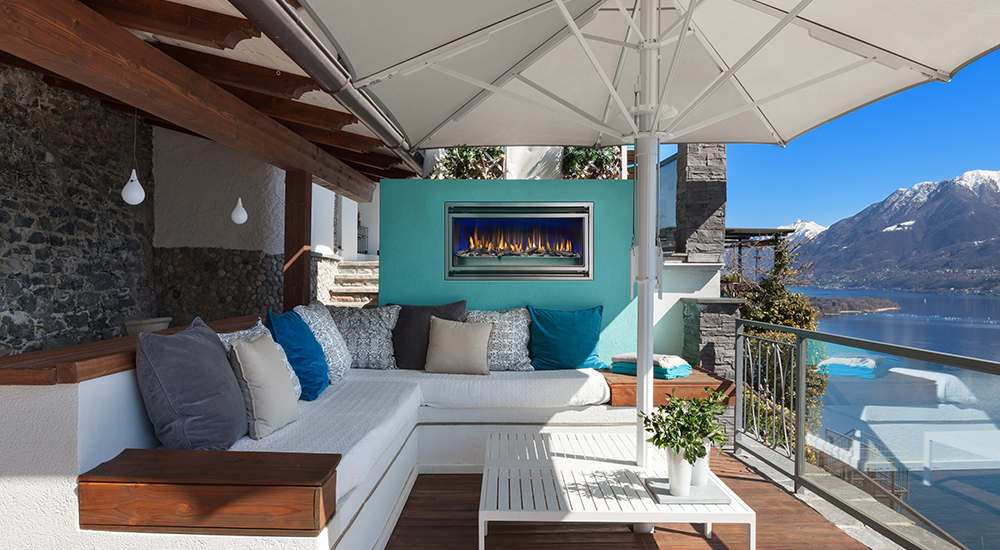 Montigo's Mahana PL42VO brings the warmth and comfort of your living room to your patio. Full combustible framing and finishing capable design creates an endless opportunity for outdoor installation. The CabanaFire also features two dual built-in blowers to provide a curtain of warm air on a cool evening, even in windy conditions.
---