Heat & Glo holds the most patents, honors and awards in the industry. The brand created fire from water, and also developed exclusive technologies like FireBrick® and IntelliFire™ Plus. Heat & Glo is always pushing the envelope with technology for today, and innovation for tomorrow.
Mezzo Series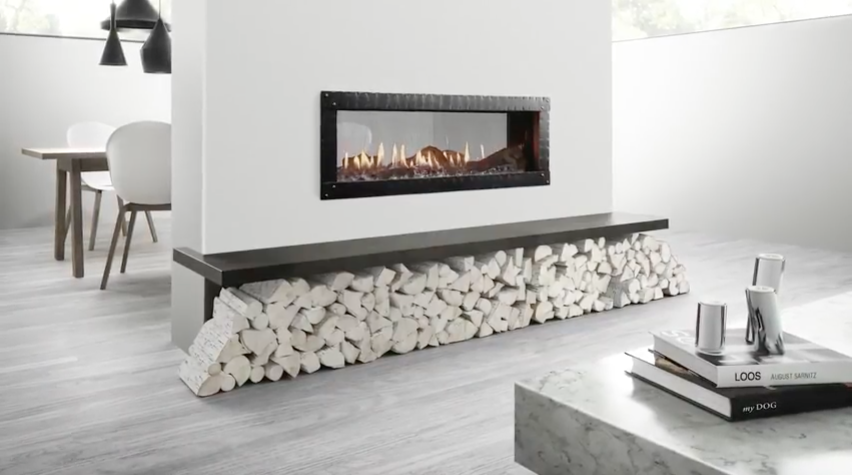 You've never experienced modern design like this. Clean. Discreet. Luxurious. Whether you are in need of a small or large modern gas fireplace, this model is available in 36, 48, 60 and 72-inch sizes. We spared nothing, to give you everything. It's modern design, redefined.
17,500 – 58,000 BTUs
36″, 48″, 60″ and 72″ see-through models also available
Flames spread across a bed of crushed glass, illuminated by LED underlighting
Fade-resistant black glass interior adds depth and intensity to the fire
Define your design with 4 sizes and multiple customization options
Standard IntelliFire™ Plus RC300 remote control
---
SlimLine Series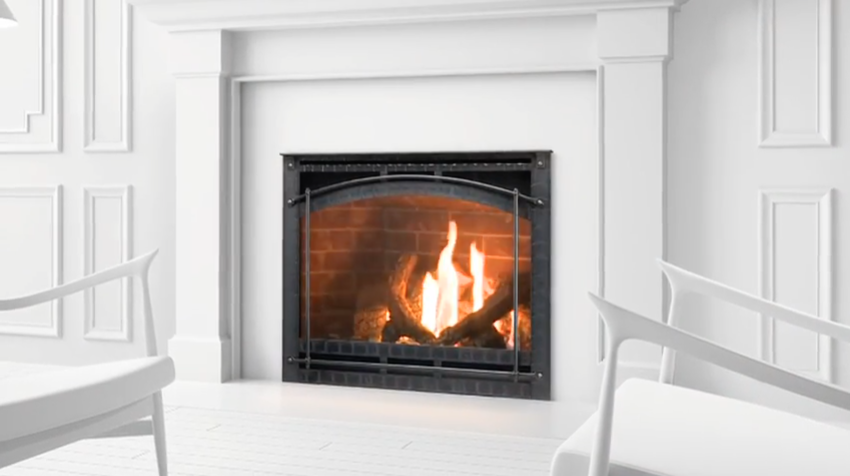 SlimLine fireplaces fit where others don't. Slender profiles make unique installations a reality. Bring your vision to life with multiple models, sizes and finishing options. The ideal combination of flame, glow and logs create a fireside experience you never want to leave. Upgrade the ambiance even more with the enhanced details of the X collection.
RIGHT SIZE FOR ANY SPACE — Find the right fire to fill your space. Select from 28, 32, 36 and 42-inch wide sizes. Let creative installations inspire. At just 16 inches deep, space is no longer a constraint.
FEEL THE REALISM — Flame, glow and logs come together for an immersive experience. Take it to the next level with the additional heat and options of the X collection, and lose yourself in the looks and warmth of your SlimLine.
FIT YOUR STYLE — Personalize the aesthetics of the fireplace. Style the front with decorative trims and finishes, choose interior elements, and enrich the appearance with advanced selections. Opt for modern drama, authentic masonry, or somewhere in-between.
---
The LUX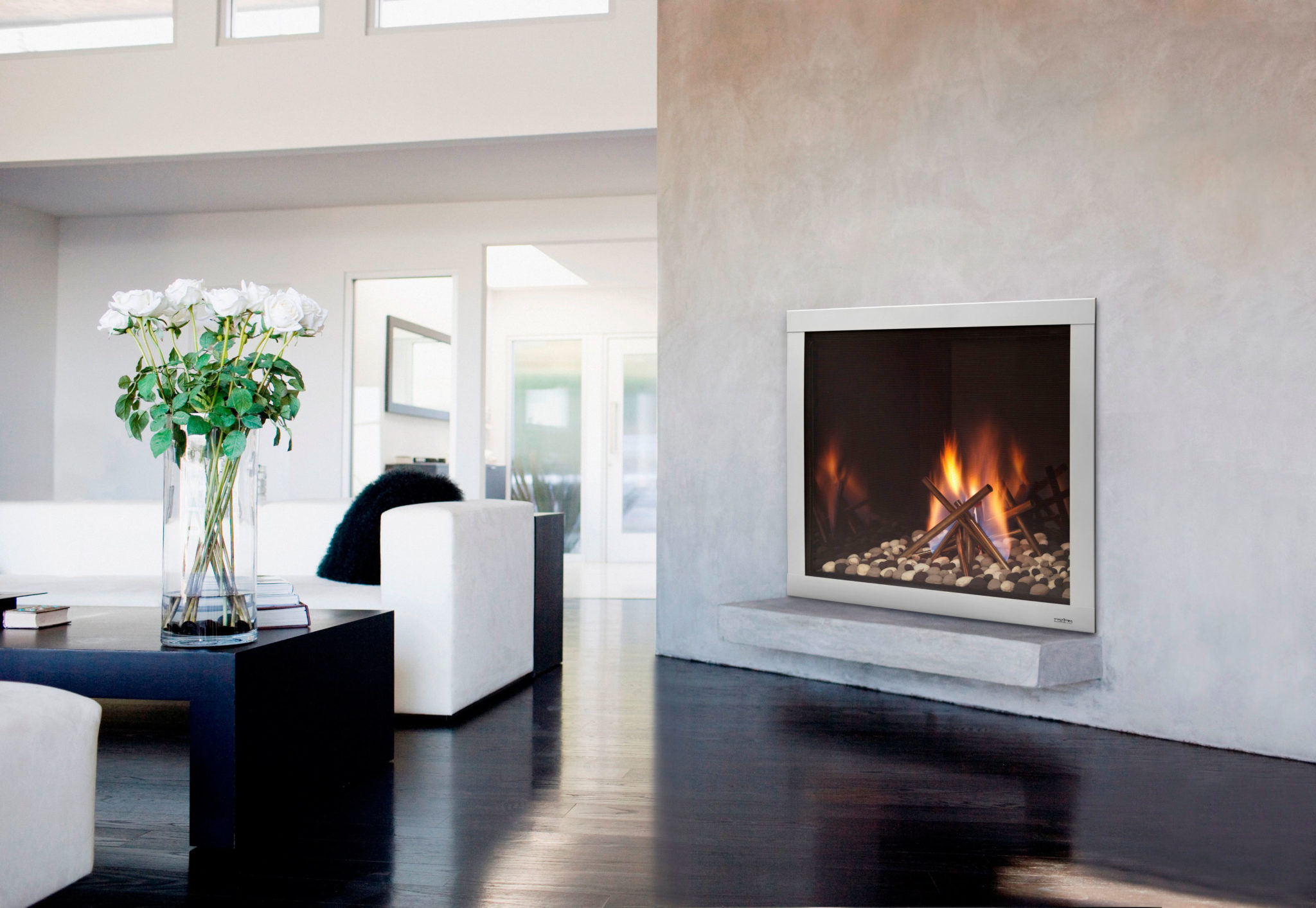 An innovative and artistic fireplace, the LUX features colorful flames rising through modern media and sculpted stainless steel in place of traditional logs and embers. A reflective black interior multiplies the fire and radiates the flames, while anti-reflective glass reduces glare by 89 percent and appears nearly invisible.
A clean face design in 36 and 42-inch sizes allows finishing materials to be applied up to the edge of the fireplace, offering the largest viewing areas available and delivering a seamless, contemporary look with no visible metal. More than 20 finishing options help homeowners create their own unique style.
---
8000 CLX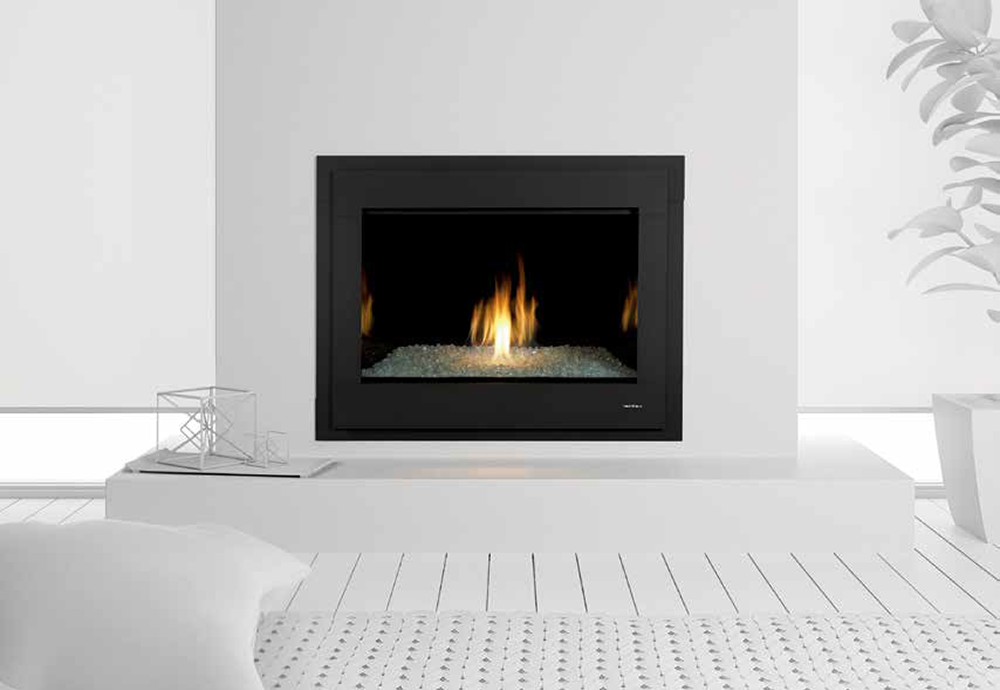 Our flagship 8000CLX model includes our patented direct vent technology wrapped around beautiful design. It's clearly the largest performer of the series. Distinguishing features include the largest flame, premium logs, LED illuminated ember bed and LED accent lighting and brick refractory, our most advanced wireless control, an AFUE heater rating and a fan kit with speed control.
---