Product Description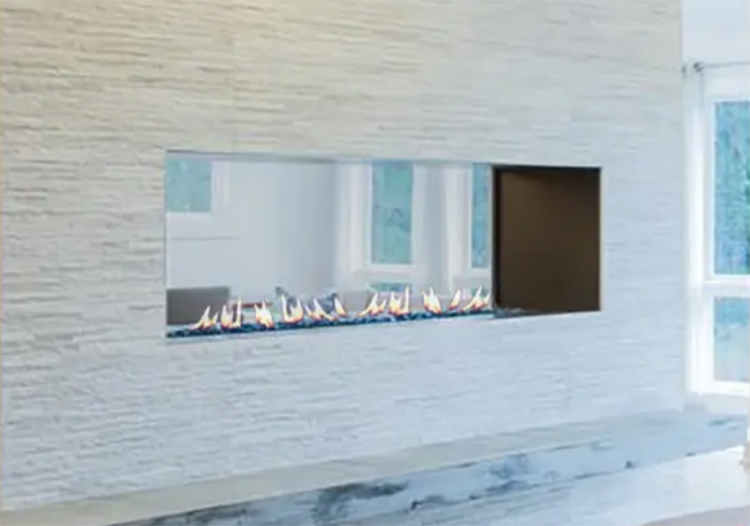 European Home H-Series See-Through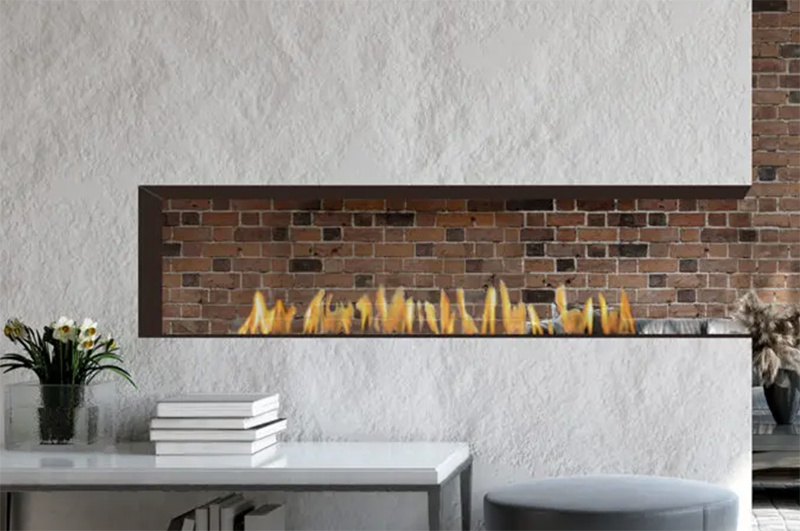 European Home H Series Peninsula
European Home H Series Three-Sided
Email to a friend
Description
A 3-sided or Bay Style fireplace creates an open and inviting look where the warmth and allure of the flames can be seen from many angles in the room. The H Series 3-Sided has a modern and clean design that fits well into any contemporary space. This model does not need a chimney or flue, this means that it is ventless. Air from the room is what feeds the fire and the heated air returns to the room making this fireplace 99% efficient. 
The H Series is available in three lengths: 42″, 60″, and 72″.
All H Series fireplaces feature high-quality fire media, which sits directly in the flames and covers the burner. Choose between multiple colors of fire glass or Carrara pebbles.