Product Description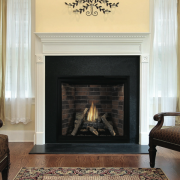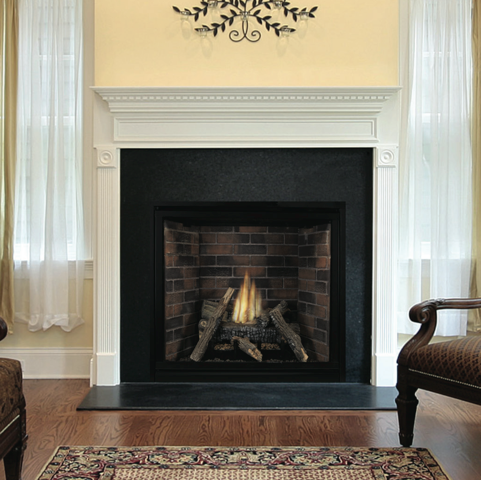 Empire Tahoe Direct-Vent Fireplaces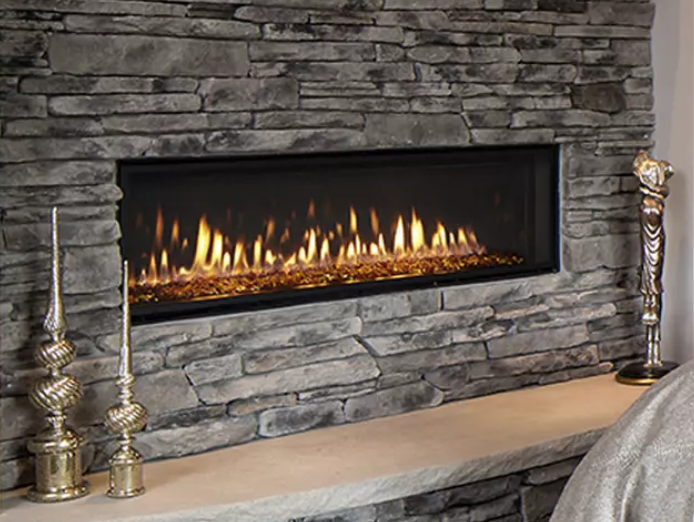 Heat & Glo Mezzo Linear Indoor Gas Fireplace
Fireplace Xtrordinair 430 Gas Insert
Email to a friend
Description
The 430 GSR2 is a smaller version of the classic 616 GSR and is designed to fit into smaller fireplaces. This insert has the solid craftsmanship and reliable performance that Xtrordinair has produced for over thirty years. The 430 GSR2 gas insert converts an existing masonry or metal fireplace into an efficient heater that possesses the true quality of a Xtrordinair product. Xtrordinair inserts are more than five times as efficient as an open fireplace and are designed to heat large areas efficiently. The revolutionary Greensmart control allows for "Smart" mode settings and added convenience for energy savings.
Amazing Wood-Like Flame The 430 GSR2 features one of the best looking flame and logs of any gas insert on the market. The flame is tall and burns evenly across and around the logs. You will find the gentle flickering yellow orange flame warm, comforting and appealing.
Fully loaded GreenSmart 2™ burner system with standard:
• GreenSmart 2 remote gives you optimum performance and low operating cost. Laterally located controls allow for an increased glass viewing area of almost 20% over traditional gas inserts.
• 430 sq. in. of glass with mesh safety screen over glass.
• Convection chamber with standard fans (180 CFM total) quickly heats up your home.
• Top and rear interior accent lights.
• Choice of switching between intermittent (electric ignition) or continuous standing pilot.
• Battery back up for operation during power outages.
• Self-balancing flue restrictor for optimum performance and flame appearance.